Paul Ovenden is a member of The Society of International Media & Press Photographers
Paul Ovenden
Mynuphoto Ltd
London
London
England
Web:-
mynuphoto.com/
facebook:-
Mynuphoto Ltd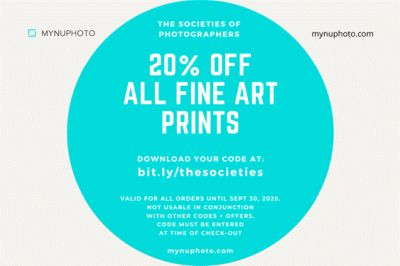 Paul Ovenden:
I have been a professional photographer since 1995
Why Mynuphoto:
Mynuphoto started in 2015 when I and other photographers were struggling to find where to get high quality prints made.
The Early days:
I originally printed for a small group of photographers and friends and became completely obsessed with everything about photo printing including; ink characteristics, paper options, colour management, printer profiling, limitations in our cameras and editing software and importantly how to preserve highlight and shadow quality at every stage within the print-making process.
Who I can help:
People who care about maintaining quality in their prints, would like to try out new papers and see the difference, people who need help editing their photos correctly for print, or who want to learn more about the printing process.
Key features of the website:

-
We print-prepare the files for free.
Can upsize an image up to 2x only if the resolution won't support the desired print size. (I use special software for this, maintaining as much detail as possible and am not simply upsizing in photoshop)
A choice of fine art papers - this is to encourage people to start seeing the differences in their photos when printed on different papers. The concept is that this should be a creative choice, a little like film choice was in the days of film.
Even the print-prepared files are uploaded back to you via the user account (of course people also have the choice to prepare their own files for print if they prefer)
In summary: I see Mynuphoto as a place where photographers and enthusiasts can become more involved in the print process and it was set up to help photographers get quality into their printing.

My personality: I am very calm, patient and love working with people who care about their photos. Please check out the mynuphoto website and I would be very happy to answer any further questions.

p