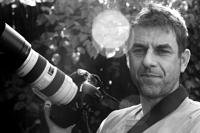 Tim Hoy is a member of The Society of International Media & Press Photographers
Tim Hoy
TPS Photos & Frames
8 Stoneridge
Hadfield
Glossop
Derbyshire
England
SK13 1PB
Mobile:- +44 7970 380 955
Web:-
www.tpsphoto.co.uk/
Blog:-
tpsphotographers.blogspot.com/
facebook:-
TPS Photos & Frames
Photographic services offered
News
Magazines photography
People photography
Music
Current events
Corporate
Photo Journalist
Events
Photo journalism
Personalities
All round photo journalism ability
Freelance
Videographer
War and military
Entertainment
Education
Civil Rights
Newspapers or magazines published in: Observer magazine, Balance, New Statesman, Willesden Gazette, Wembley Advertiser, West Wales Guardian, Western Telegraph
Other services offered related to press photography: Prose covering events being photographed.
Freelance photographer
Images for websites
Online Order Service
Personal online gallery after the photo shoot for previewing
Picture framing Service
Paypall accepted
Status: Semi Professional Photographer
Niche market catered for: Diabetes discrimination issues. I have spoken at and photographed numerous national and international conferences & conventions, including the Royal College of Physicians, Royal College of Nursing, Federation of European Diabetes Nurses, Juvenile Diabetes Research Foundation, International Diabetes Federation, Juvenile Diabetes Federation (Europe), Pilots with Diabetes, Diabetes UK (formerly British Diabetic Association), Stop the war Coalition, Greenpeace, Friends of the Earth and The ILO.
What do you particularly enjoy about press photography: Working in an environment where there are numerous other photographers vying for that exclusive shot. It's a completely saturated market, but having the right contacts and background knowledge can often assist with opening doors that may be closed to the paparazzi. Our policy of nothing without consent for political portraiture also opens doors once trust is established.
Major events photographed: Numerous rail crashes, floods & fires 1985-2010. Political rallies (stop the war, Gaza) 1989-2009 Disability Capital & Liberty 2006-2009 Notting Hill Carnival 1989-2009
How would you best describe your personal style: Up close and personal