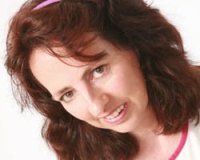 Una Armstrong is a member of The Society of International Media & Press Photographers
Una Armstrong
LSWPP LBPPA
Armstrong Photography
99 Applewood Heights
Greystones
County Wicklow
Ireland
Tel:- +353 1272 3870
Mobile:- +353 874 182 030
Web:-
www.armstrongphotography.ie/
facebook:-
Armstrong Photography
I am currently a portrait photographer with my own studio. I also do a lot of Photography work for the Press.
Newspapers: Irish Independent, Wicklow Times, Bray People.
Magazines: Brainwaive
Advertising: Europlex Security Magazine, Sociey of Gild and Lace
Other addignements St. Laurences School, local Choir, Romanian Orthodox Parish in Paris, Photographs for Dunnes Stores in a Legal Case.
How long in photography: I have always been interested in photography, but took time out when I had my two little girls, they are in school now.
How started: My uncle
Published: Library exhibitions and The Peoples Photography Gallery in Dublin
Inspired by: SWPP inspires me very much as the standard is very high and thus keeps me on my toes.
Favorite locations: Paris, Nature Reserves, Berlin, Farms, The Sea
Interests other than photography: PR, Technology, Languages, Yoga