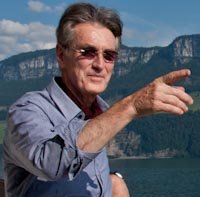 Steve Johns is a member of The Society of International Media & Press Photographers
Steve Johns
Flypixel
Ave de la Brabanconne 73
Brussels
Brabant
Belgium
Tel:- +32 3227 332 219
Mobile:- +324 790 16320
Web:-
www.flypixel.net
Blog:-
www.flypixel.net/blog
facebook:-
Flypixel
News
Travel
People
Music
Stage
Corporate
Architectural
Events
How long: Twenty years on and off.
Started: Originally with a 1930 Zeiss Icon, but enthusiasm fired with the digital revolution - then a LOT of training.
Published: Viewfinders Newsletter (Brussels photo club)
Inspires: Revealing what is under the surface and freezing the moment to reconstruct the concept of time.
Fav locations: The street.
Other than photography: International affairs, poetry and golf.